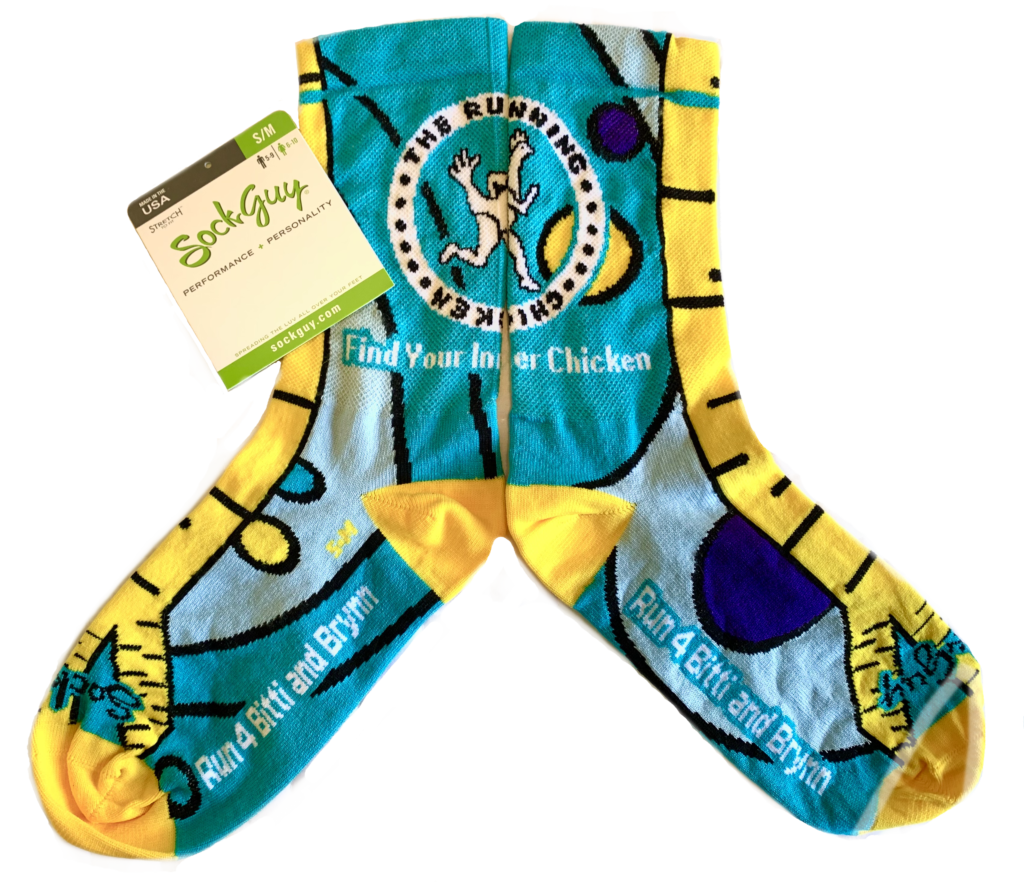 Virtual 10K & 5K Fun Run or Walk
Sunday, January 3rd to Sunday, January 31st, 2021 
Run Anywhere Your Heart Desires!
Swag Included: specially designed 2021 chicken socks, temporary chicken tattoo, Find Your Inner Chicken bracelet, branded leather Collector Chicken Coasters, and a few other terrific items designed to bring out your inner chicken!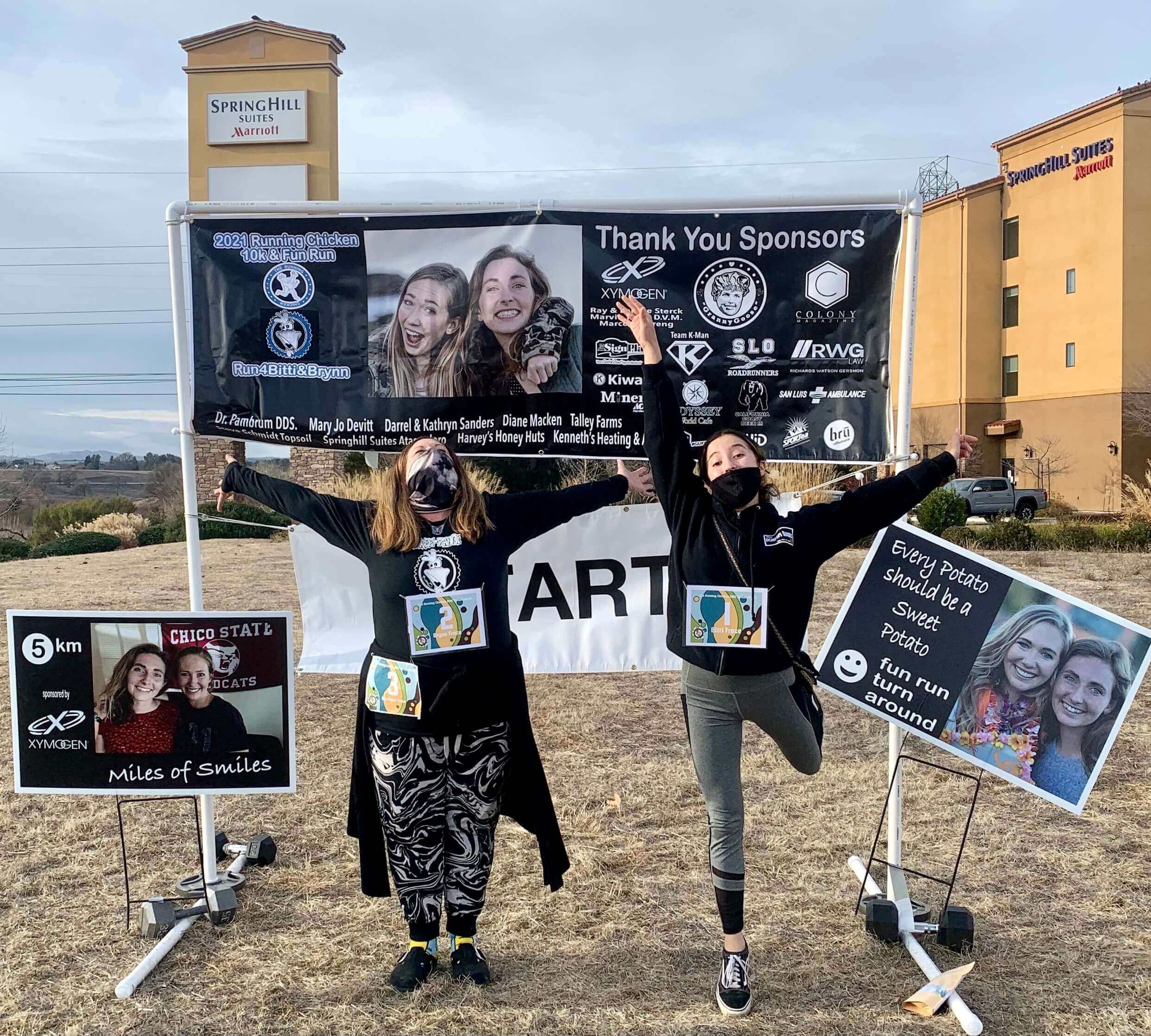 The drive-thru Packet Pick-up was on Saturday (bring your mask), January 9th, from 1:00 – 3:00 pm at Spring Hill Suites in Atascadero, located at 900 El Camino Real (near the Home Depot).   Bring your shirt and race bib to take a picture at the virtual finish line arch.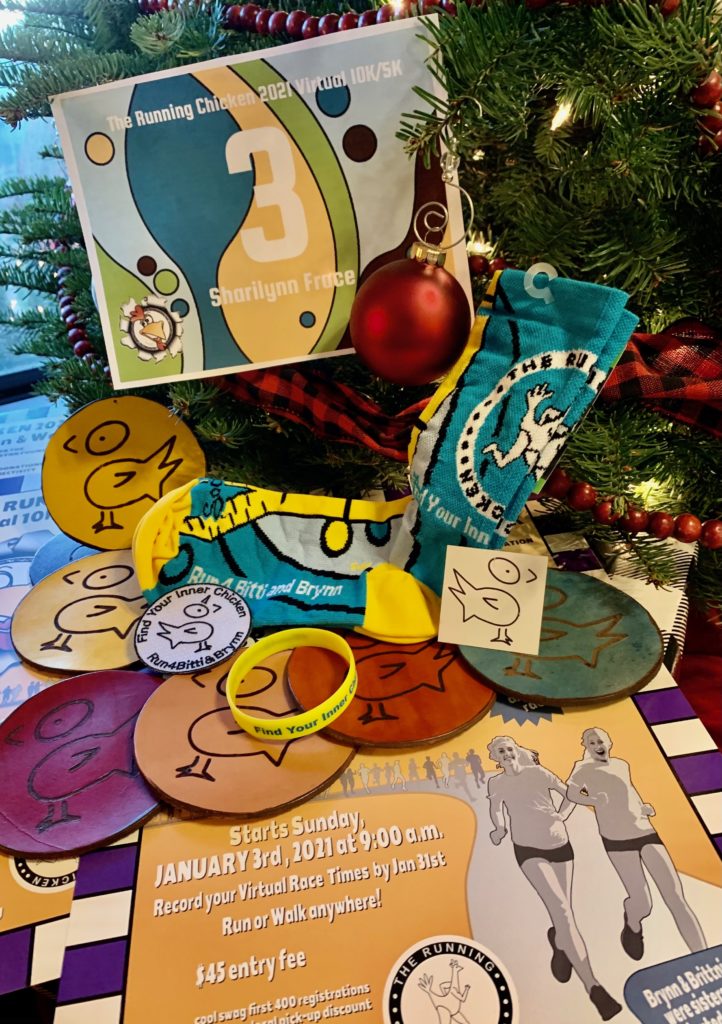 Brittni's original Free-Range Chicken drawing is this year's 2021 Race mascot.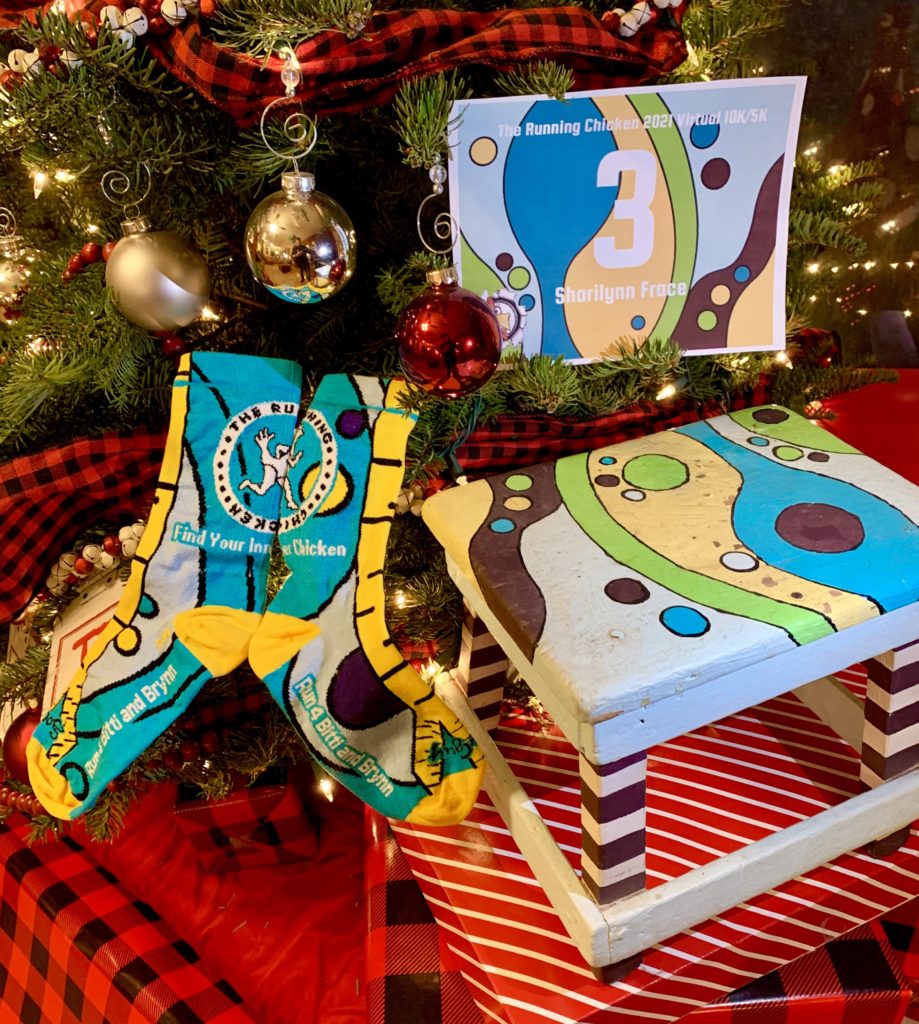 The Race Bib and Sock Design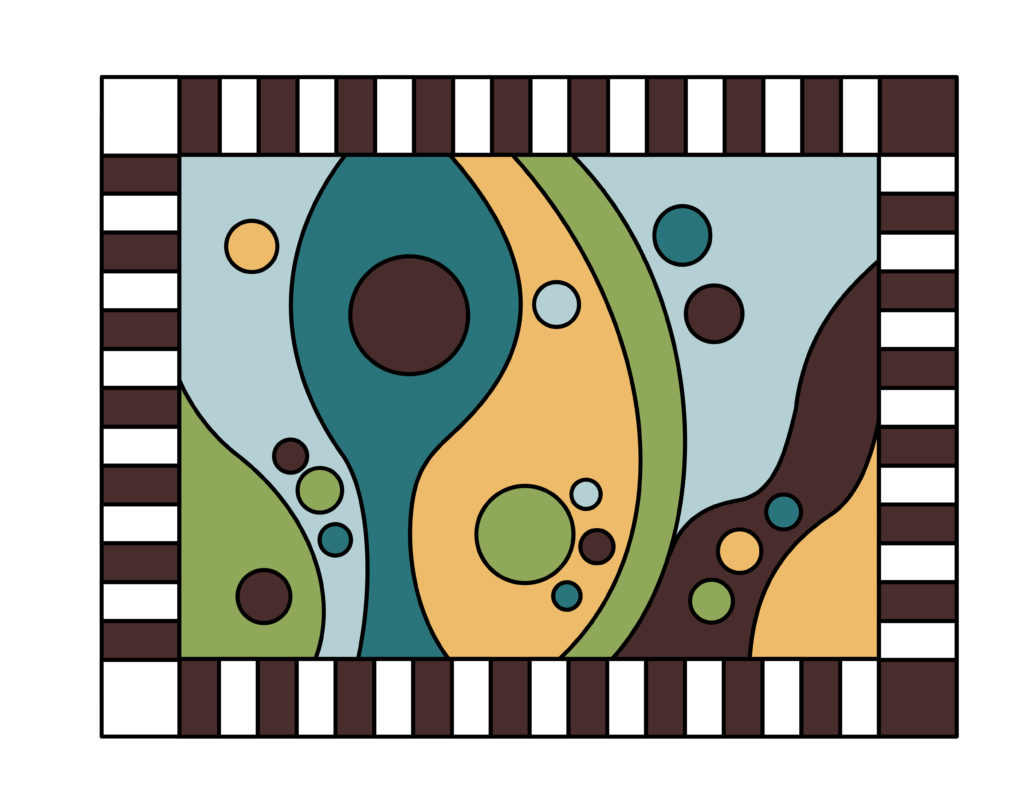 Here is the story behind this year's race bib (sent to you to print in your confirmation email) and the chicken socks. This is a design inspired by Brittni Lynn Frace who painted the little stool in the picture in 2017.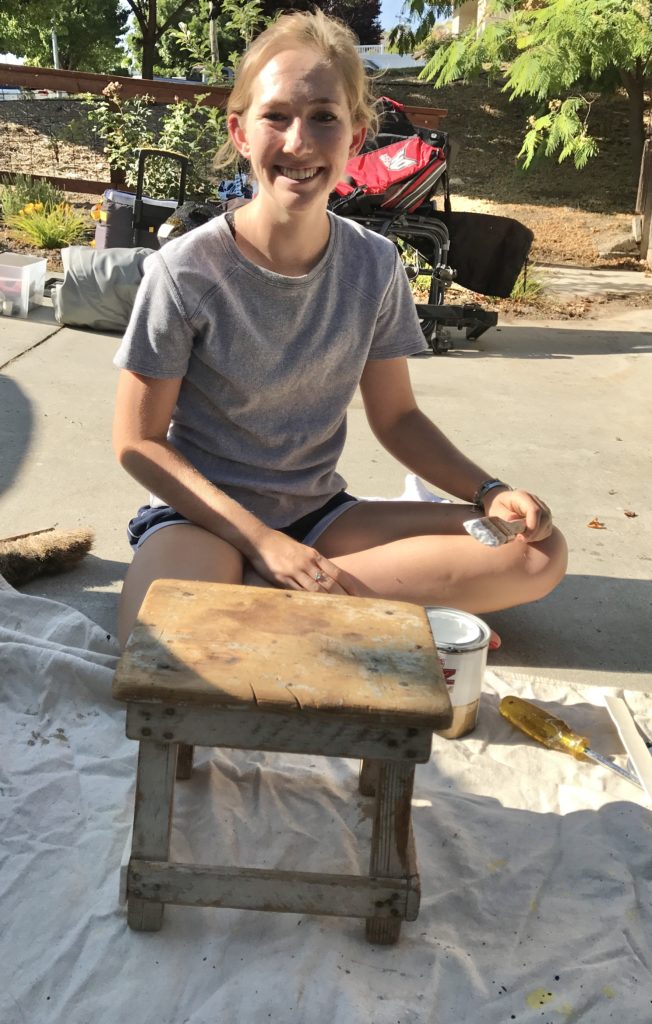 Fun fact:
This stool is 77 years old. It was once Brittni's grandpa Marvin's "potty stool". It was crafted by Brittni's great grandfather. When Braedon was born it was passed to us. Bitti decided it needed a facelift and designed and painted it. She used it in her Chico apartment. She would sit on her floor with floor pillows I crafted and placed her books on the stool to study. This years design is centered around this "potty stool" redesign. It represents the girls so beautifully. See the striped legs? They are the inspiration of this years poster border.
Thank You –
2021 Running Chicken Race Sponsors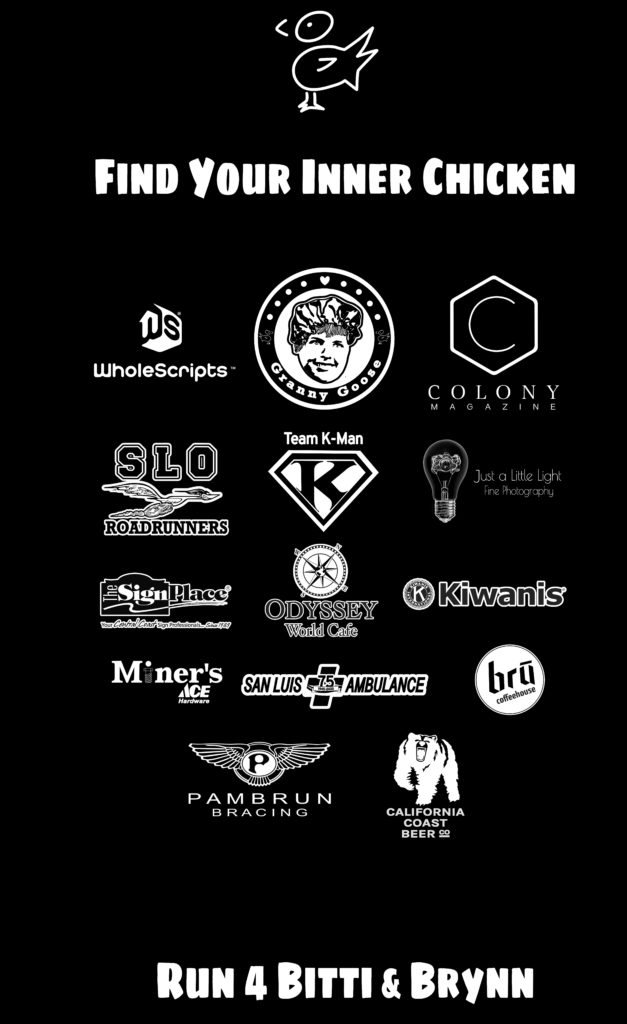 2021 Running Chicken Race Sponsors