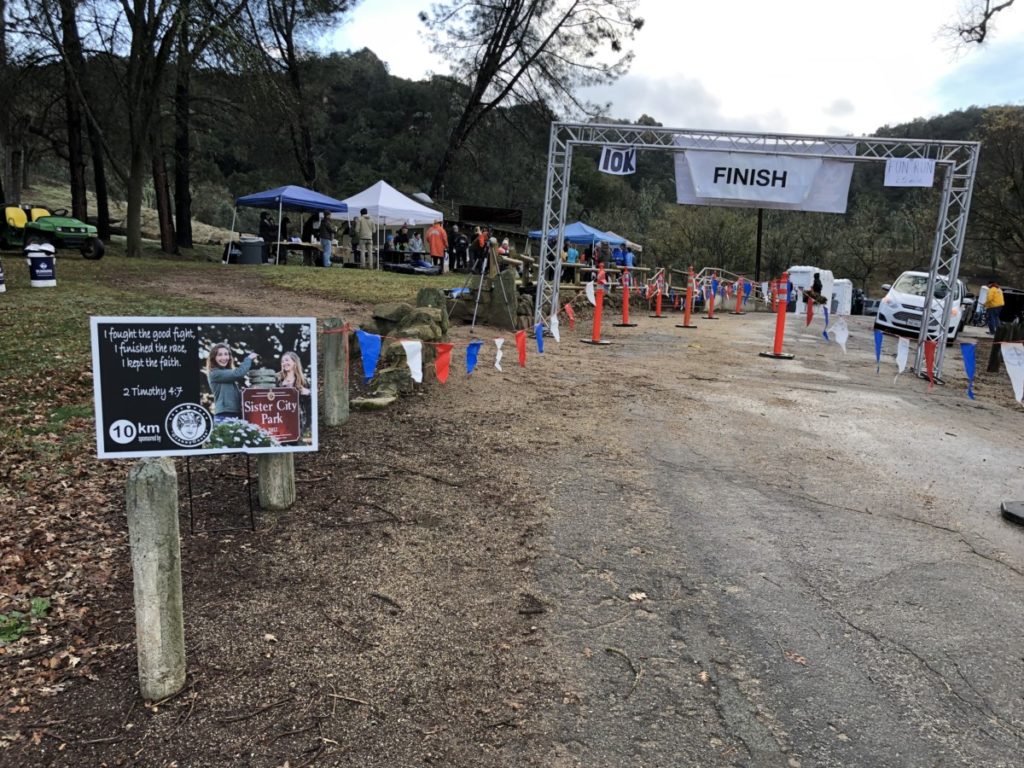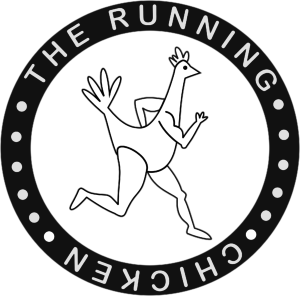 2020 Running Chicken 10K & Fun Run/Walk
Brynn and Brittni Frace's Memorial Running Chicken 10K & Fun Run/Walk happened on January 5, 2020 at beautiful Santa Margarita Lake in northern San Luis Obispo County.
The run course was a 10-kilometer out-and-back course on paved and dirt roads along the shoreline of Santa Margarita Lake. There was also be an approximately 2.5 Mile Fun Run/Walk along portions of the run course, looping back near the one-mile mark on the run course.
The 10K and the Fun Run/Walk both began at 9:00 a.m.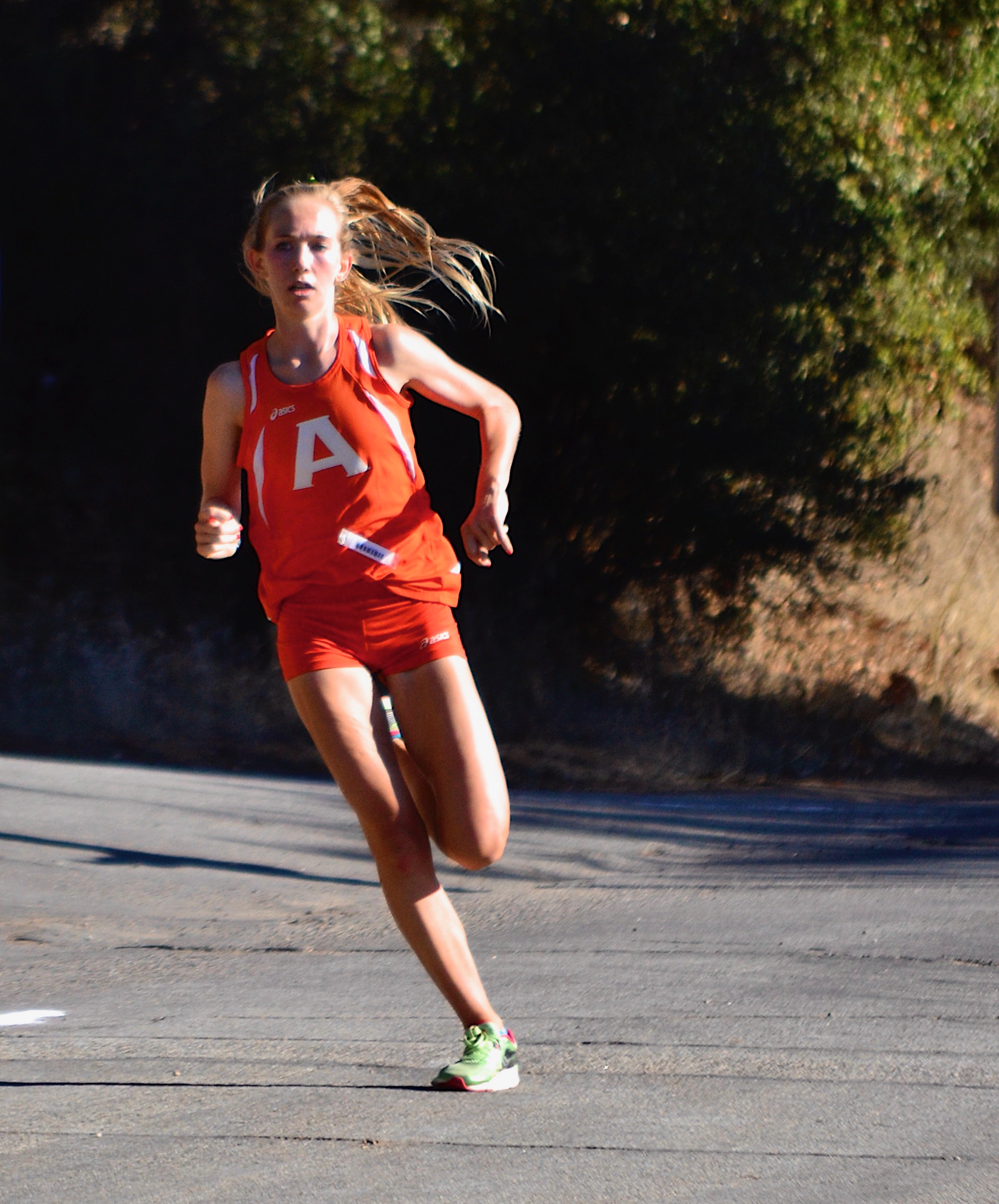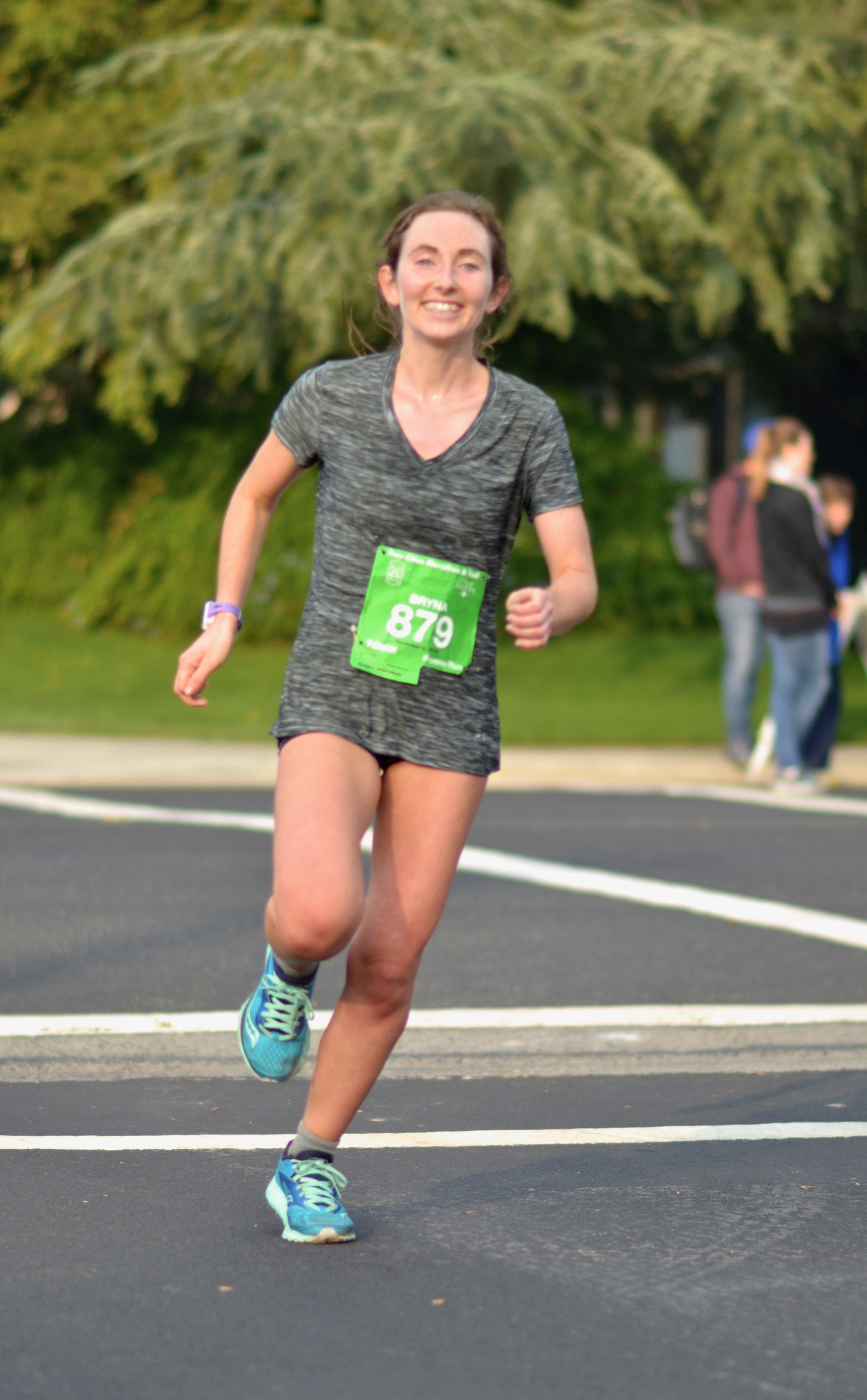 Course Map
The run course is approximately 20 percent paved and 80 percent dirt, with several challenging hills. A course map for the run course, elevation profile and run-through video are available below. Click on the images for a larger version.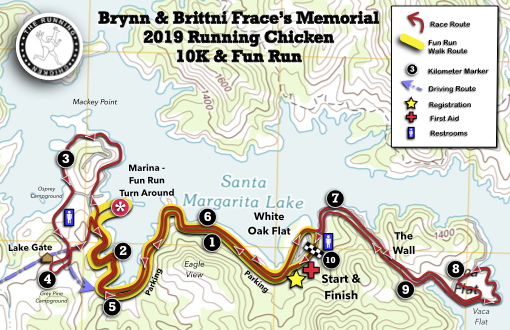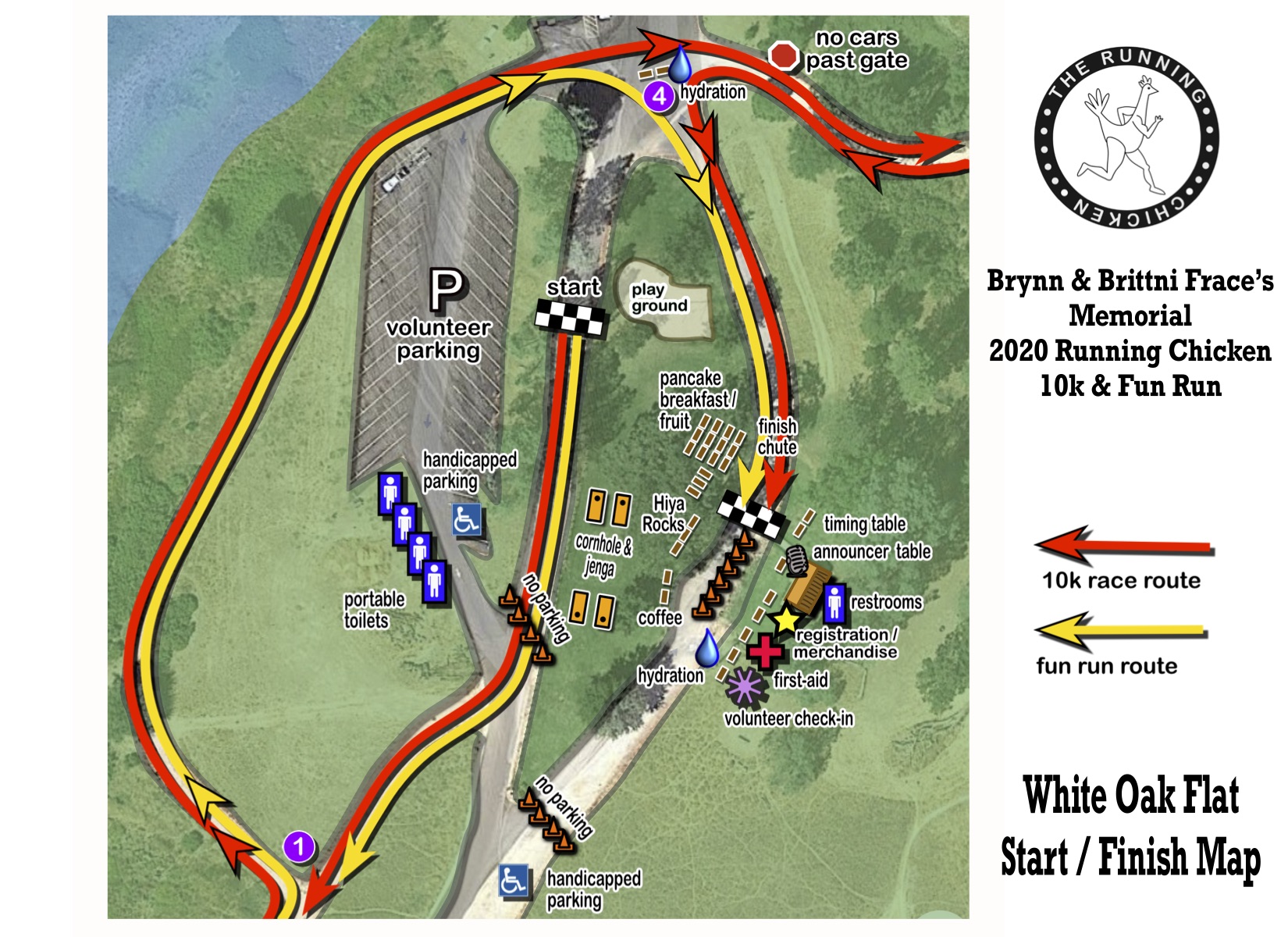 Please note, the County of San Luis Obispo charges a $10 entry fee to Santa Margarita Lake. We encourage carpooling to the event. In addition, we cannot permit dogs on the race course due to permit restrictions.